Yulia Mullina became the ICLRC's General Director
We are pleased to announce that Yulia Mullina has become the General Director of the International and Comparative Law Research Center. In this position, she replaced Ekaterina Salugina-Sorokovaya who will continue to develop ESG and sustainable development agenda.
Yulia Mullina will also continue to run the Russian Arbitration Center (RAC) and the Russian Institute of Modern Arbitration. In addition to manager's experience, Yulia has considerable expertise and experience in private international law and international arbitration.
"The RAC team has been working with the Center closely for many years; we have implemented lots of joint projects. I hope, this experience and a fresh perspective on the Center's agenda will allow us optimize and develop its expert and research activities," Yulia said.
Experts and speakers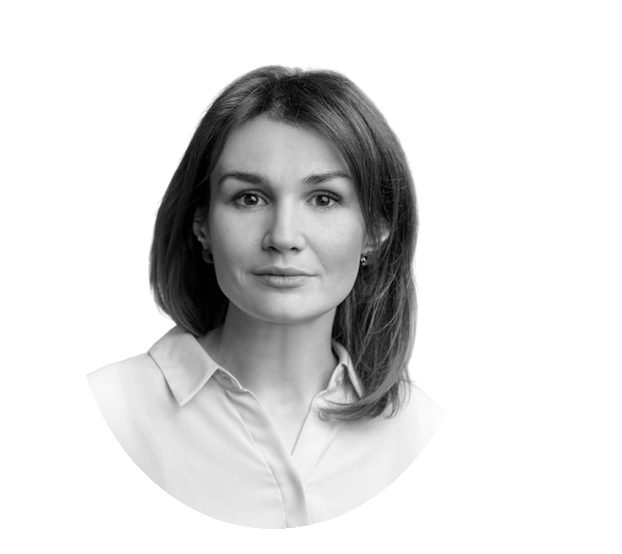 Yulia Mullina General Director, the International and Comparative Law Research Center
Areas of professional expertise:
Private International Law
International Commercial Arbitration
International Investment Arbitration
Comparative Law
Yulia graduated from the Lomonosov Moscow State University, Faculty of Law (2015) and has a Master's degree in private law (2017). In 2019, she was a guest researcher at the Max Planck Institute for Comparative and International Private Law (Hamburg, Germany). In 2020, she completed her postgraduate studies at the department of private law of the Lomonosov MSU, Faculty of Law.

Besides, Yulia has been working in the Russian Arbitration Center at the Russian Institute of Modern Arbitration (RAC) (Moscow) since the very beginning of the project in 2016. As of December 2019, Yulia is CEO of the RIMA and RAC. In this capacity, she is actively involved in developing and promoting arbitration domestically and internationally. Prior to that, Yulia served as a legal counsel and was involved in arbitral proceedings administered by the RAC as an assistant to arbitral tribunals.

Before launching the RAC, Yulia practiced litigation and arbitration in one of the oldest Russian law firms.

Yulia is a member of the Chartered Institute of Arbitrators (CIArb) and a member of the Advisory Board of the Institute for Transnational Arbitration (ITA).

She has fluent knowledge of Russian and English, basic German.