Round tables at COP26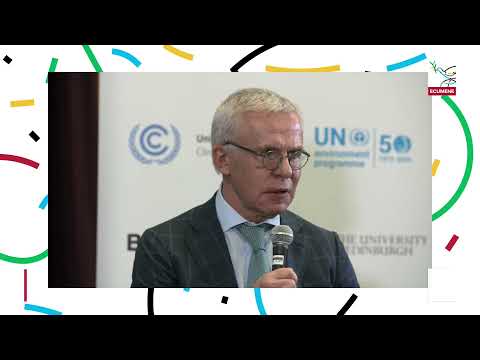 Video
Round tables at COP26. . . Nov 08, 2021
On November 8, on the margins of the 26th Conference of the Parties to the UN Framework Convention on Climate Change in Glasgow,
round tables
were held on the energy transition, responsible finance, and sustainable development of the Arctic region.
The events were attended by representatives of large businesses and the world's leading experts. For example, the UN Goodwill Ambassador and deputy of the State Duma of Russia
Vyacheslav Fetisov
said: "Business should realize that we are working in a new economic reality, so there should be unified game rules in the long term if we want to ensure the success of this enterprise and achieve positive economic results."
"We have to make sure that sustainable practices become part of the business philosophy in Russia and in the other markets in which we operate. This is the main task for us, and we will work hard to make it happen," noted
Elena Borisenko
, Deputy Chairwoman of Gazprombank's Management Board, during the discussion.
The series of round tables were organized by the International and Comparative Law Research Center and BE2B with the support of the UNFCCC and UNEP as a follow-up to the International Congress on Sustainable Development ECUMENE.
Sustainable development is one of the ICLRC priorities, which carries out comprehensive work supporting the climate agenda, particularly by conducting research and organizing expert discussions. "Today, the global community is facing serious climate challenges that require a coordinated response on both international and national levels. In this regard, understanding of regulatory trends and the formation of relevant legislative solutions in accordance with them is of particular importance," emphasized
Ekaterina Salugina-Sorokovaya
, the ICLRC General Director.
Thank you, your data is accepted!