The 2023 UN Climate Change Conference (COP28) agenda
The 2023 UN Climate Change Conference (COP28) agenda
The key climate event of the year — the 2023 UN Climate Change Conference (COP28) — will be held in Dubai from November 30 to December 12, 2023. The Conference adopts the most important decisions on the implementation of the provisions of the UNFCCC, the Kyoto Protocol and the Paris Agreement. Read the main issues on the agenda of the Conference and the review of the negotiation process in the Center's note (in Russian).
Experts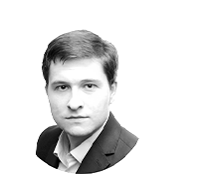 Anton Tsvetov
In 2019-2022, Anton Tsvetov supervised the work with the organizations of the UN and the Group of Twenty in the Ministry of Economic Development of Russia. He was engaged in negotiations on sustainable development and climate change issues, including the issue of carbon markets (Art. 6 of the Paris Agreement). He also worked on the presentation of the first Russian Voluntary National Review of the implementation of the Sustainable Development Goals in the UN.

Prior to joining the civil service, Anton worked in research centers, working out policy recommendations in the field of international relations and global development, specifically in the Center of Strategic Research (CSR) and in the Russian International Affairs Council (RIAC).

He is the author of more than 100 publications in Russian and foreign scientific journals, as well as in analytical media and mass media. An alumnus of international leadership development programs in Germany, India and the US.