Application of International Humanitarian Law and International Human Rights Law in an Armed Conflict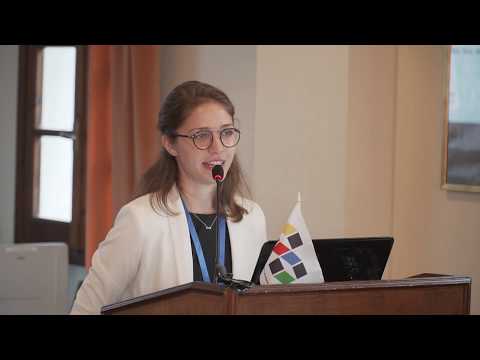 Video
Application of International Humanitarian Law and International Human Rights Law in an Armed Conflict. . . Oct 04, 2019
On October 4, 2019, in Sanremo, Italy, the International and Comparative Law Research Center in cooperation with the
International Institute of Humanitarian Law
held a workshop on "Application of International Humanitarian Law and International Human Rights Law in an Armed Conflict".
The purpose of the workshop was to take a closer look at the complex relationship between the two sets of rules, in particular problems arising in this regard in the situation of an armed conflict. This issue has repeatedly become the subject of examination in international courts, and the current practice, far from being harmonized, reveals challenges that attempts at their co-application may cause both to the integrity of these rules themselves and to institutions seeking to apply them to armed conflicts and in their aftermath. This is in particular exemplified by the practice of the European Court of Human Rights that strives to extend the European Convention on Human Rights provisions to an armed conflict.
Specifically, in the context of the ECtHR and the ECHR the following questions may arise:
Is the ECHR still applied (and does it entail obligations) in an armed conflict, by being extended on an extraterritorial basis to the territory of another state, if military activities take place abroad?
If the Convention is still applied, how does one establish the scope of states' obligations (taking into account the fact that it is clearly impossible to observe all guarantees in a battlefield)? How can the Convention be applied if its provisions contravene applicable IHL rules?
If IHL is applied in relation to the Convention as a lex specialis, what impact does the Convention have upon IHL rules in this regard?
How does the application of the ECHR and IHL as a lex specialis differ from the application of IHL per se?
What features should a forum competent to apply IHL possess?
In what way (and to what degree of detail) should the facts be established in order to apply IHL rules in a correct manner?
The very same questions and difficulties may arise in relation to other instruments and institutions. These and other questions were discussed in two consecutive panels composed of representatives of academia, international organizations, courts and tribunals, State authorities.
The welcome addresses were delivered by:
Giorgio Battisti, Vice-President, International Institute of Humanitarian Law
Victoria Manko, General Director, International and Comparative Law Research Center
Bakhtiyar Tuzmukhamedov, Professor of International Law, Member of the Council, International Institute of Humanitarian Law
The first panel was dedicated to interplay between International Humanitarian Law and International Human Rights Law in an armed conflict. The second one
—
to application of International Humanitarian Law and International Human Rights Law by international courts and tribunals.
Each panel was followed by Q&A session.
As a result of the seminar,
a collection of the materials
was released.
Thank you, your data is accepted!